Air Conditioner Services are a Call Away in Mount Sinai, NY
Your air conditioner is a workhorse keeping your Mount Sinai home cool and comfortable all summer. But it won't stay that way without proper maintenance. Call us today to join our pre-season program and ensure your air conditioner, heat pump or mini-split will work for you for years to come.
We provide pre-season maintenance, repair, replacement, and new installations of air conditioners in Mount Sinai, NY.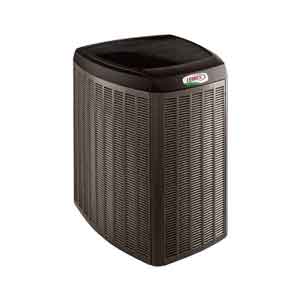 Our team of air conditioning system experts carries Lennox air conditioners to keep your home a haven from the heat of summer.
Contact Central Air Systems when you need:
Air Conditioner Cleaning
Air Conditioner Repair
Air Conditioner Replacement
New Installation of an Air Conditioner

Air Conditioning System Repair & Installation
Will your air conditioner, heat pump or ductless mini-split keep your Mount Sinai home cool every summer? Our air conditioning system specialists are ready to provide pre-season maintenance, repair, replacement, and even new installation. Stay cool with Central Air Systems.
Preventative service visits are invaluable to your cooling systems longevity. Is your air conditioner, mini-split or heat pump is serviced annually? Your A/C, heat pump, or ductless mini-split is much more likely to keep your Mount Sinai, NY home cool through the summer if you have it cleaned and checked before the start of the air conditioning season.
Just like any piece of machinery, your A/C system will begin to lose efficiency and reliability. When your system begins to have issues call your Mount Sinai experts at Central Air Systems. We are ready to provide prompt and professional air conditioning system repair.
When repairs won't cut it anymore we can also help you choose a new cooling system and provide expert installation making sure your new cooling system will keep your home comfortable reliably and efficiently for years to come.
---

---
Mount Sinai, NY Spring Heat Pump Services
Lennox heat pumps provide efficient and reliable year-round comfort. Air conditioning in the summer and heating in the winter, a Lennox heat pump will take care of your cooling needs every summer!
Call Mount Sinai, NY's local heat pump experts today, call Central Air Systems today.
---
Stay Cool with a Ductless Mini-Split in Smithtown, NY
Are you searching for a A/C system that provides customized comfort?
Mitsubishi & Daikin ductless mini-splits provide a true solution to zoning allowing you to cool or heat any room in your home when you want, saving on your utility costs and customizing your comfort.
Get in touch with Central Air Systems today if you need ductless mini-split repair, annual maintenance, or replacement! We are Mount Sinai's ductless mini-split expert.