A/C Repair, Maintenance & Installation
When it comes to air conditioner services in Hauppauge, NY no one has you covered like Central Air Systems! Our team of cooling system specialists is ready to provide you with air conditioner repair, maintenance, replacement, and new installations.
Get in touch with us before the cooling season kicks into gear for pre-season air conditioner maintenance. Preventative maintenance is the best way to ensure that your A/C will keep your home cool efficiently and reliably for years to come.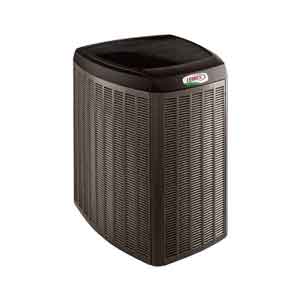 When your air conditioner loses efficiency and requires more frequent repair visits it might be time to have your cooling system replaced with a new reliable and high-efficiency air conditioner from Lennox. Call Central Air Systems today to get your estimate!
Get in touch with Central Air Systems for:
Air Conditioner Cleaning
Air Conditioner Repair
Air Conditioner Replacement
New Installation of an Air Conditioner

Cooling System Services
No one has your cooling system service covered like Central Air Systems. We pride ourselves on prompt response time, professional demeanor, and expert service.
Get in touch with us when your air conditioner, heat pump, or ductless mini-split need maintenance, repair, or replacement.
Stay cool through the hot Hauppauge summer with your local air conditioning specialists taking care of your A/C system needs.
---

---
Hauppauge, NY Heat Pump Repair
Heat pumps are efficient and reliable air conditioning systems for our climate if you need heat pump repair or maintenance give Central Air Systems a call today! We are Hauppauge's local heat pump specialists. We know how to take care of any heat pump issue you may be experiencing.
If your cooling system is getting older and needing more frequent repairs it might be time to invest in a new heat pump system to save on your utilities and improve your home comfort.
Call Central Air Systems today for any heat pump service you need!
---
Looking for Ductless Mini-Split Services?
Central Air Systems is Hauppauge, NY's local ductless mini-split expert. Our knowledgeable and highly-trained ductless mini-split specialists are ready to provide you with preventative maintenance, repair, replacement, and new installation if you're building a new home or changing your air conditioning system altogether.
Enjoy the precise zoning that a ductless mini-split system brings. Cool the rooms you want, when you want. Call Central Air Systems today to learn more about how you can enjoy a mini-split in your Hauppauge home.