Expert Air Conditioner Service in Babylon
Air conditioners are very reliable and efficient heating systems for homes in our climate, but just like your car, A/C systems need annual maintenance to ensure they continue to be efficient and reliable.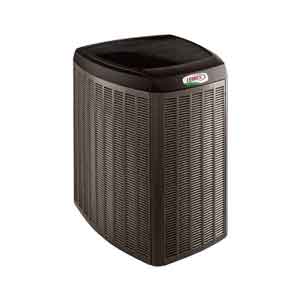 Call Central Air Systems, Babylon's local air conditioner service experts. We are ready to help you with any A/C service you may need.
Get in touch with us today to schedule:
A/C Cleaning
A/C Repair
A/C Replacement
A/C New Installation

A/C Installation & Service in Babylon
Are you confident your air conditioning system will keep your Babylon home cool all summer? The air conditioner system experts at Central Air Systems know how to get your air conditioner, heat pump or ductless mini-split prepared for the hottest summer days.
After years of keeping your home cool, repairs and annual maintenance will become less effective and more costly. When that happens Central Air Systems is here to help you choose an air conditioner, heat pump or ductless mini-split to replace your inefficient and unreliable A/C system.
Our team will properly size your cooling system for your Babylon home, ensuring that your new air conditioner, heat pump, or ductless mini-split cool your home as it should.
---

---
Heat Pump Repair in Babylon
Heat pumps offer efficient and reliable A/C and heating for our climate. If you need heat pump repair or maintenance in Babylon give Central Air Systems a call today! We are Babylon's local heat pump experts. We know how to take care of any heat pump issue you may be experiencing.
If your heat pump is getting older and needing more frequent repairs it might be time to invest in a new heat pump system to save on your utilities and improve your home comfort.
Call Central Air Systems today for any heat pump service you need!
---
Ductless Mini-Split Services in Babylon
Are you searching for a cooling system that provides zoned comfort?
Mitsubishi & Daikin ductless mini-splits provide a true solution to zoning allowing you to cool any room in your home when you want, saving on your utility costs and customizing your comfort.
Get in touch with Central Air Systems today if you need ductless mini-split repair, annual maintenance, or replacement! We are Babylon's ductless mini-split expert.